1990s note: This recipe was on a can of sweetened condensed milk, ages ago. These are great! No one will know that they are low-fat.
Today: This is (still) my "go-to" recipe when I want something very chocolatey but also calorie controlled. For instance, on a Valentine's Day, I baked these in small heart-shaped pans (lined with parchment). To serve, I drizzled each plate with chocolate syrup, added the heart-shaped brownie, dusted with powdered sugar, spooned on a little low-fat topping, and garnished with fresh sliced strawberries and mint leaves. Elegant, chocolatey, and not too many calories.
Irresistible Low-Fat Chocolate Brownies
1 14 oz. can low-fat sweetened condensed milk
1/3 cup unsweetened cocoa
4 egg whites
1/4 cup flour
1 teaspoon baking powder
3/4 cup chocolate chips (can use bittersweet for extra chocolate punch)
1 teaspoon vanilla
Combine the low-fat sweetened condensed milk, cocoa, and chips and microwave until the chips melt. Stir in remaining ingredients.
Bake in 13×9″ pan, which has been sprayed with non-stick spray, for 20 minutes at 375˚ or until center is set.
Makes 18, 120 calories and 3 g fat each.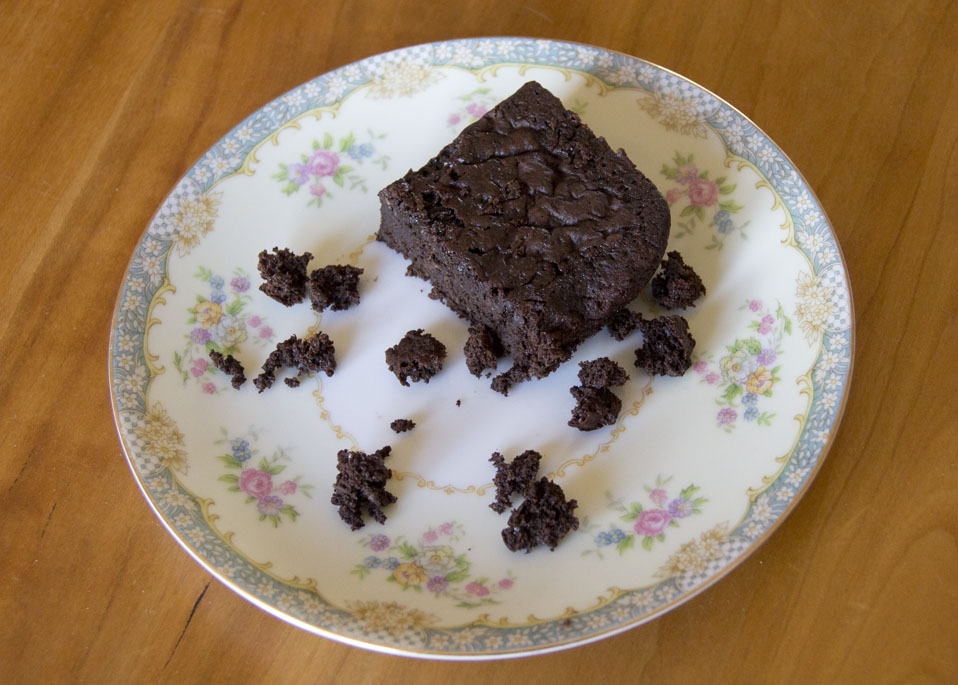 Please refer to my Cookie Recipe Basics to make sure your cookies turn out!
Read the introduction to my 1990s cooking blog for background information.